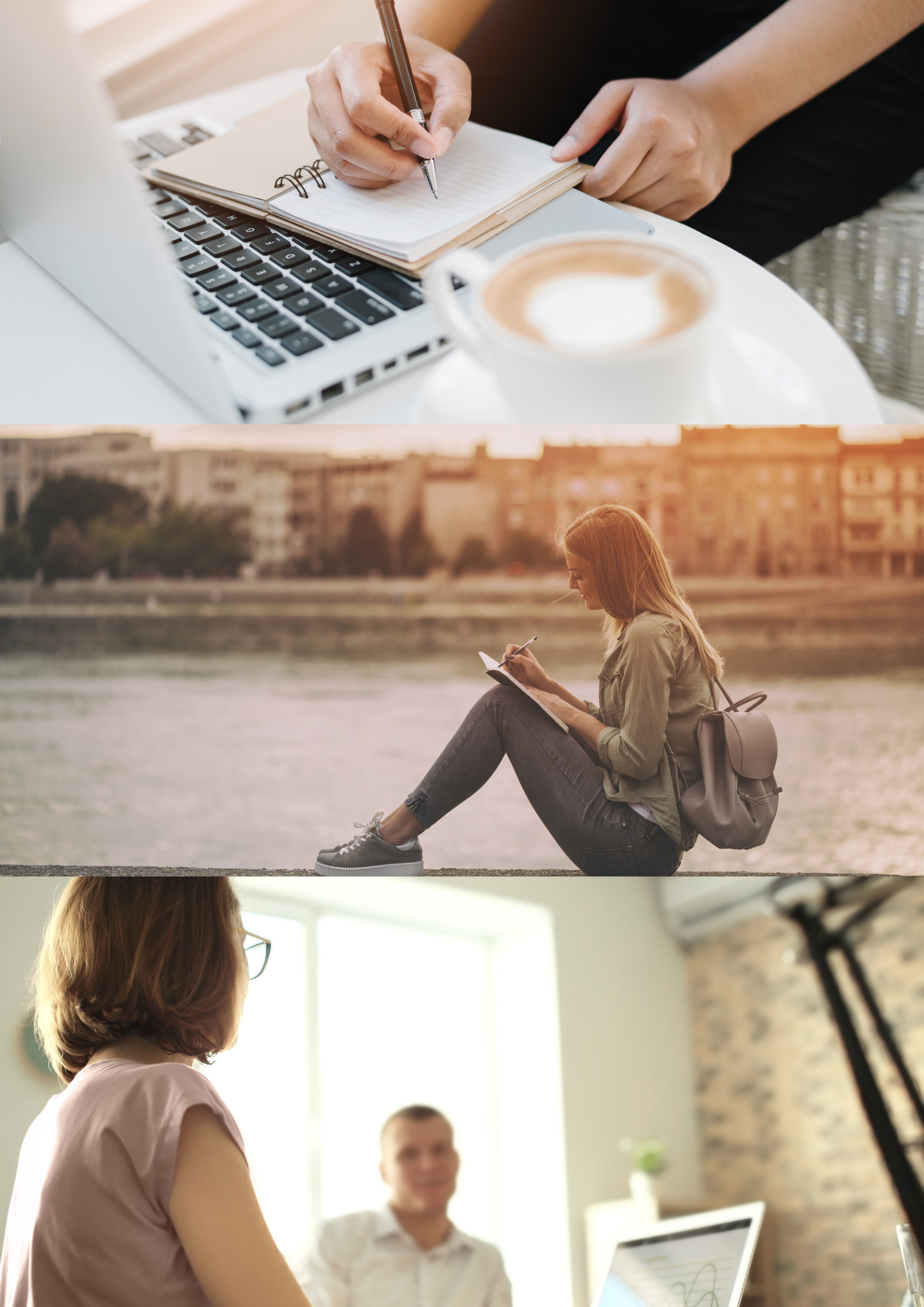 Before I tell you everything about this power program, l want to tell you who this program is really for...
You're an ambitious person who wants to create the life of your dreams, but you feel stuck right now! You thought life would be more exciting and what you are currently doing is not fulfilling you. You know that your only solution is to take action in order to change direction. You are more than ready to feel more self confident, take control of your life, and do all it takes to step up to the person you've always wanted to be AND impact more lives in a truly powerful way.
This program is for you if you are...
→ A busy entrepreneur who needs to make tough decisions easily and wants to build an effective framework with clarity and confidence.
→ A freshly graduated student who's dreaming about a big life, and knows that developing clarity and confidence is the ticket to make a larger impact, and accomplishing the life you truly want.
→ A corporate employee who's tired of feeling unfulfilled in life. You are longing to unlock your full potential as you are aware you're capable of so much more.
If any of those sound like you, you're in the right place!

When finished with the program you will:
Increase clarity of what you want (instead of spending another year frustrated puzzling around)
Improve your self confidence and gain more freedom
Learn how to navigate troubled thoughts and turn them into profitable ones
Make tough decisions easily using an effective framework that won't make you feel stuck ever again
Develop resilient thoughts and patterns
Understand the power of your mindset, being the person behind the steering wheel fully in control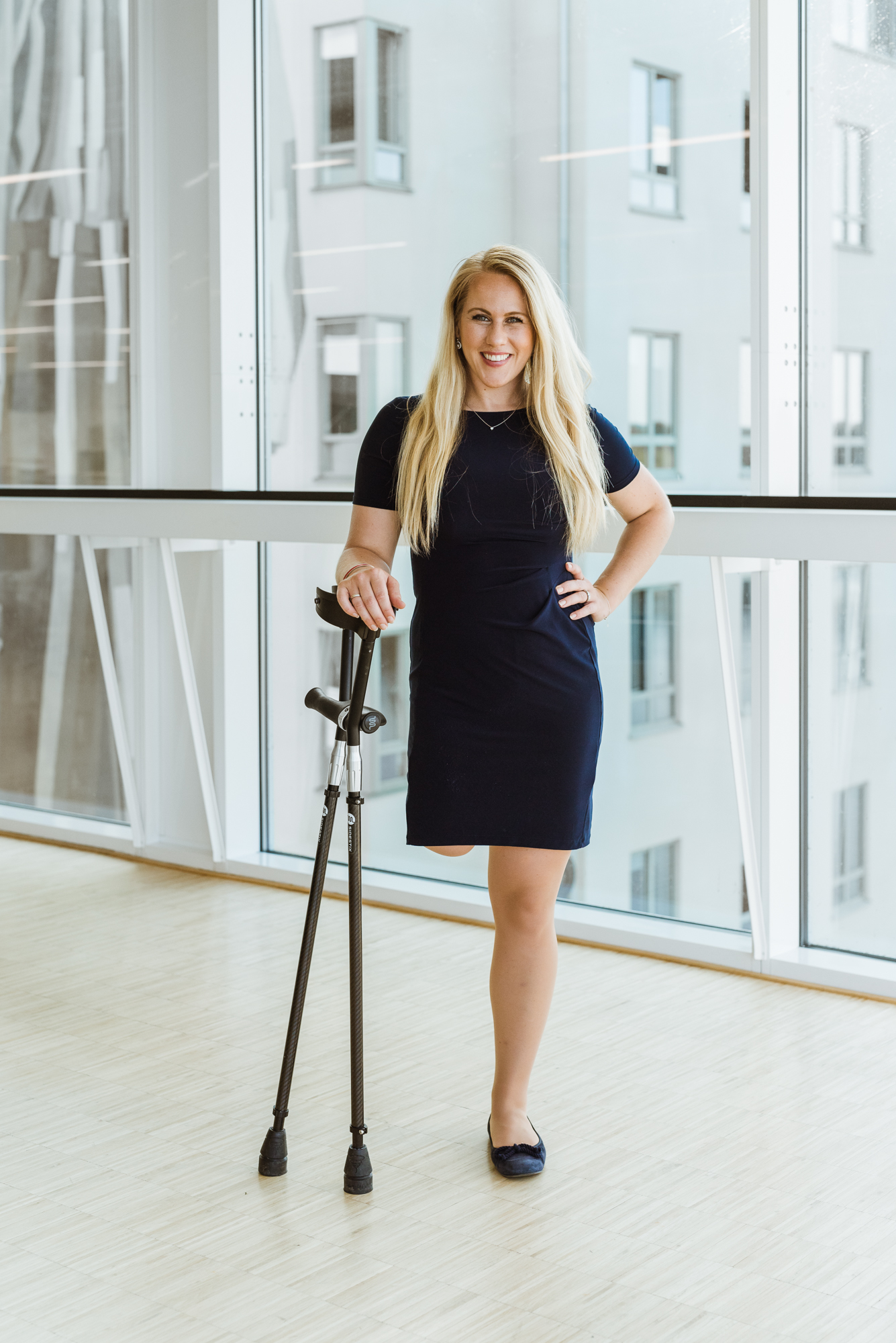 Student's words
Marie, Business professional
"Before I was very confident, but I started to see myself small and knew I had to work on myself to get back. Caroline's course impacted me in a big manner! It helped me to become confident again, implementing the exercises in my daily life and after only a few weeks I feel energised and so confident again. I am in a stressful situation but I manage to keep my mind clear, feel relaxed and focused on the main objective thanks to the course. It truly helps me evolve in my business"
Clara, Student
"After our call l got the best feeling! Thousands of thanks for today, it was so good! I'm so thankful to have you as my coach!!"
Carl, Corporate employee
"The course is great. I am still not finished yet. I am on the last excerise. It helped me so much. I feel more confident in golf competitions that is for sure and I am feeling more confident all around"
Enroll in
The Mind2go Program today
Choose between a 3 month payment plan of 111€ per month or a one time payment of 333€. (taxes apply)
Click on the button to sign up today.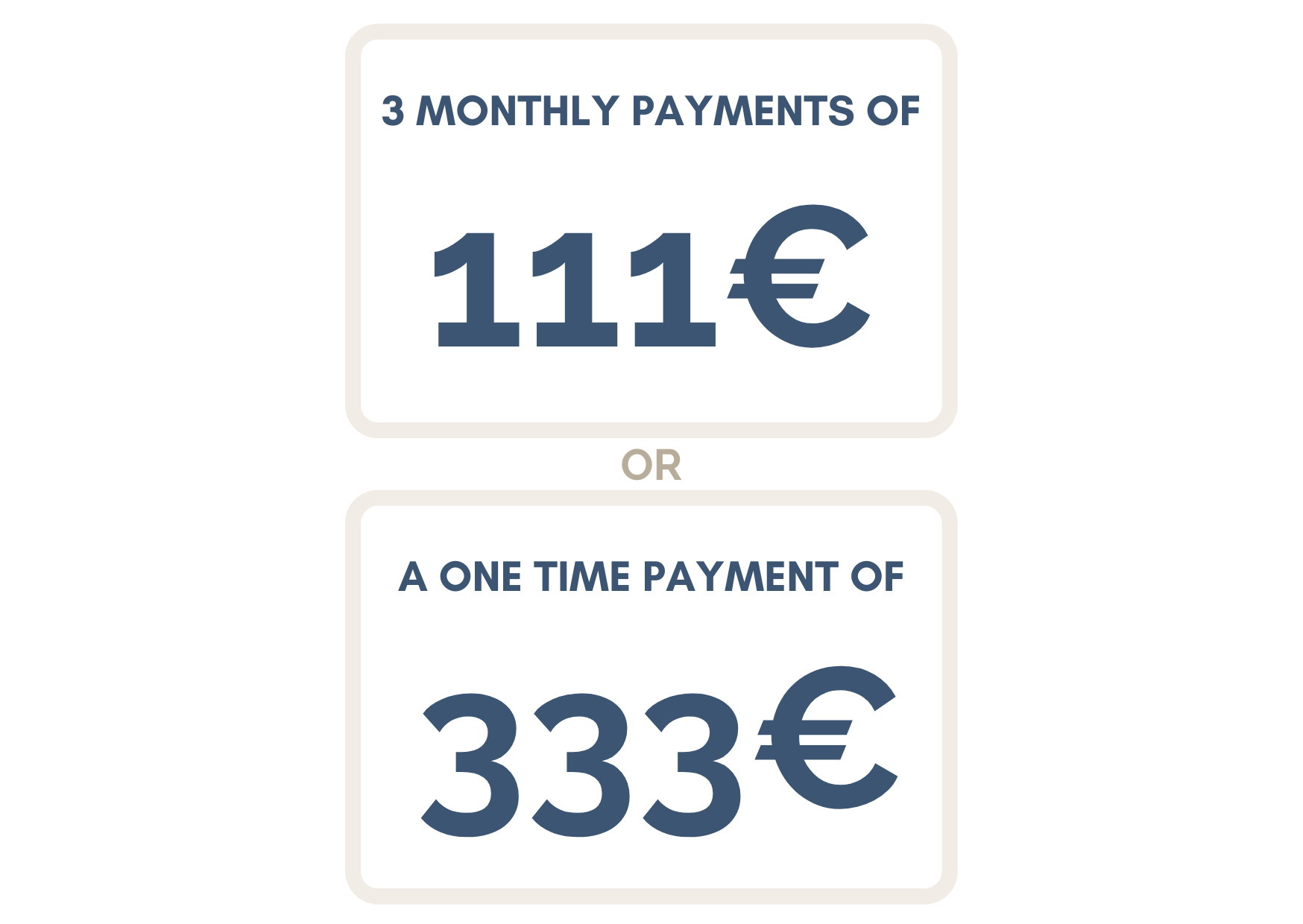 What's inside the course?
module 1
6 keys to craft your direction
In this module, I'll be teaching you 6 keys to help you move forward. This module will show you all the hidden gems on how to pursue your life path with clarity without feeling stuck.
You will become aware of your areas of expertise, explore your passion and even learn to create leverage to accomplish your goal. You'll get insights on how to build motivation to make things happen, without the risk to feel uninspired and unable to progress!
Highlights:
Nail the 6 key points for ultimate clarity. Creating this stable foundation will support you to accomplish your dreams and set you up for success.
Discover how your own mission serves a greater purpose and feel empowered through your life.
Learn how to increase your motivation. This will eliminate the risk of falling flat and second guessing your decisions BEFORE you take them, often leaving you disappointed and frustrated.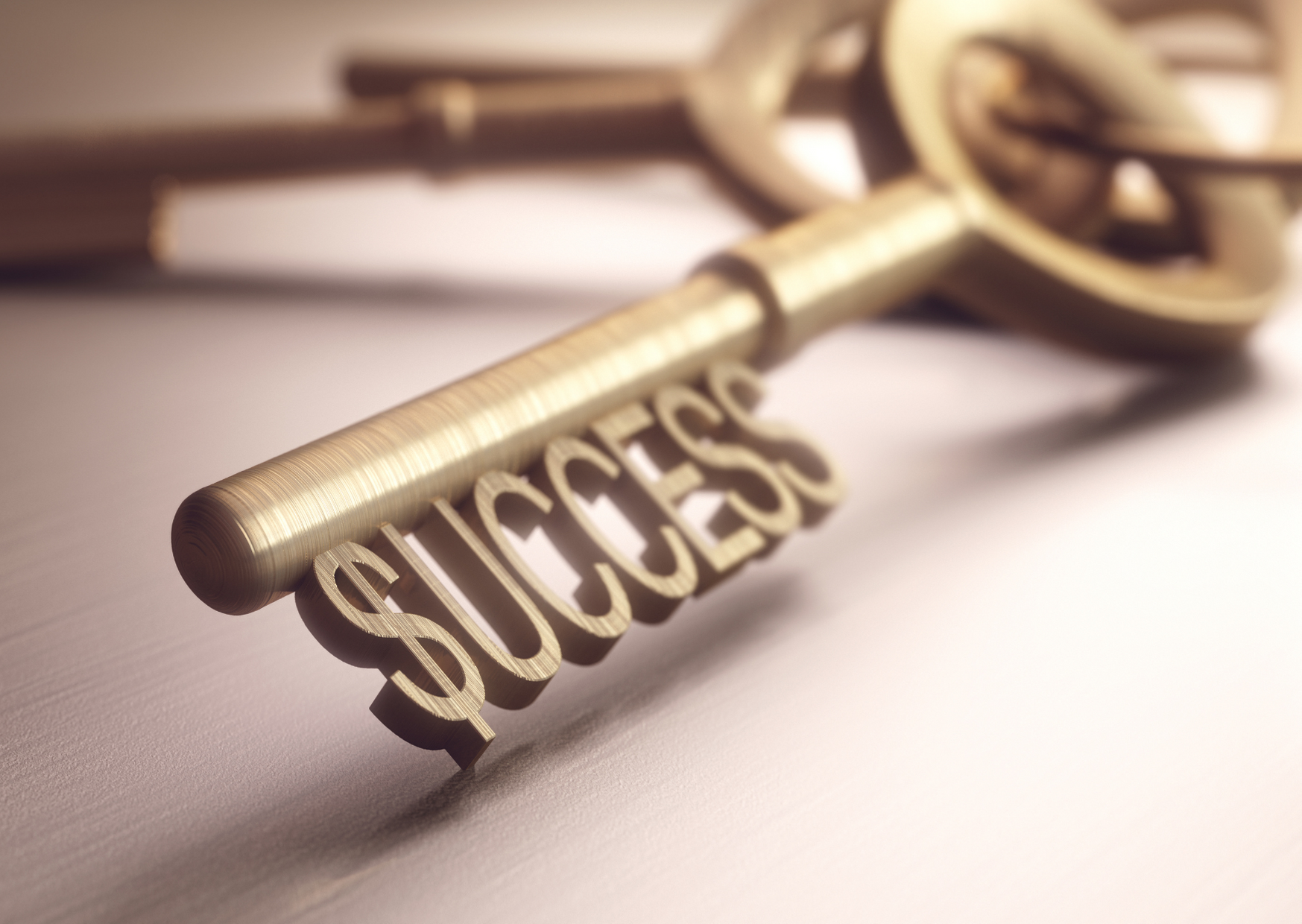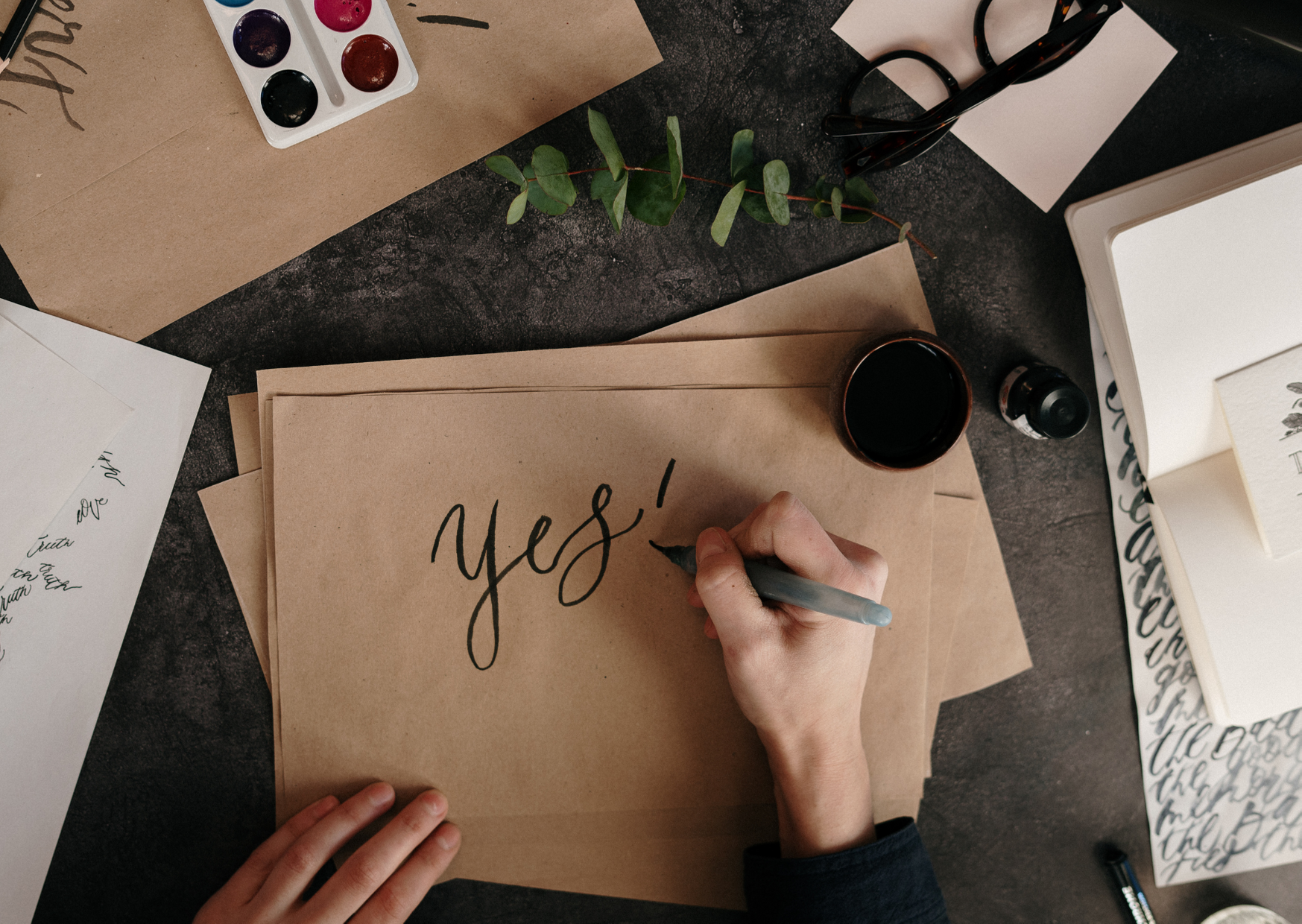 module 2
Overcome obstacles and bounce forward
This module invites you to be brave! Oh yes! Nod your head if you want to make the following happen: You have that dream of yours but something is standing in your way!
In this module I will teach you the process of how to overcome obstacles and use them to get ahead. This is why this module is so important. Many people end up stuck and procrastinate their dreams exactly at this point, with my strategy you won't!
Having survived an earthquake and cancer, I know exactly that hurdles can be intense to overcome. Thanks to overcoming these challenges, I know exactly how to get through them efficiently and powerfully. I will reveal them all in this module, so you can spark that energy of yours and grab those dreams faster than you can say Sim-sala-bim!
Highlights:
Overcome obstacles and use them to get ahead. Once and for all, it's time to get unstuck!
You'll learn the powerful strategy of reframing limiting beliefs.
Finally you will finish off this module with a clear sense of your superpowers. Not only does this step provide you empowerment, it also helps you avoid the RISK of falling off track and being a victim of external circumstances.


module 3
Become Your Mindset Coach
Woah, this is a power module and a favourite!
During this module we will focus on setting your action steps into an easy plan and getting specific about HOW you will take the next steps. I will guide you to identify the gap and design great strategies.
You will get an insight into the powerful mindset practice of anchoring and practice this with the help of audios, pdf and video support.
This step does not only help you craft your super strategies, it helps you to take back control of your life, navigate through decisions and become your own mindset master. It will provide you with a bullet proof technique to use in any situation you find yourself encountering difficulties.
Highlights:
Craft an easy and empowering strategy to finally close the gap of where you are to where you want to be.
Discover proven (and seriously powerful) mindset techniques to take back control of your life and turn yourself into a mindset master.
Fast track yourself to resourceful states with the effective technique of anchoring.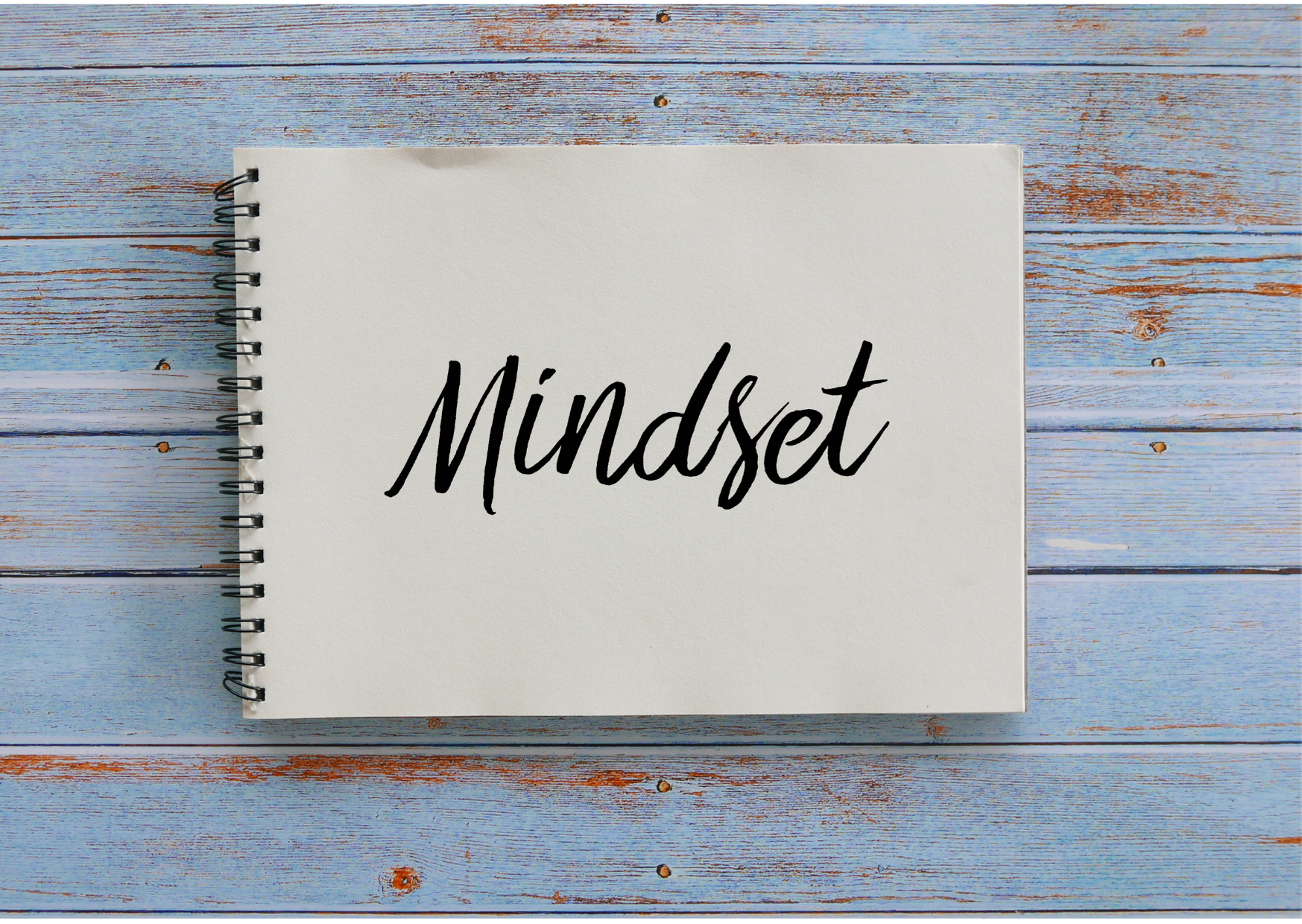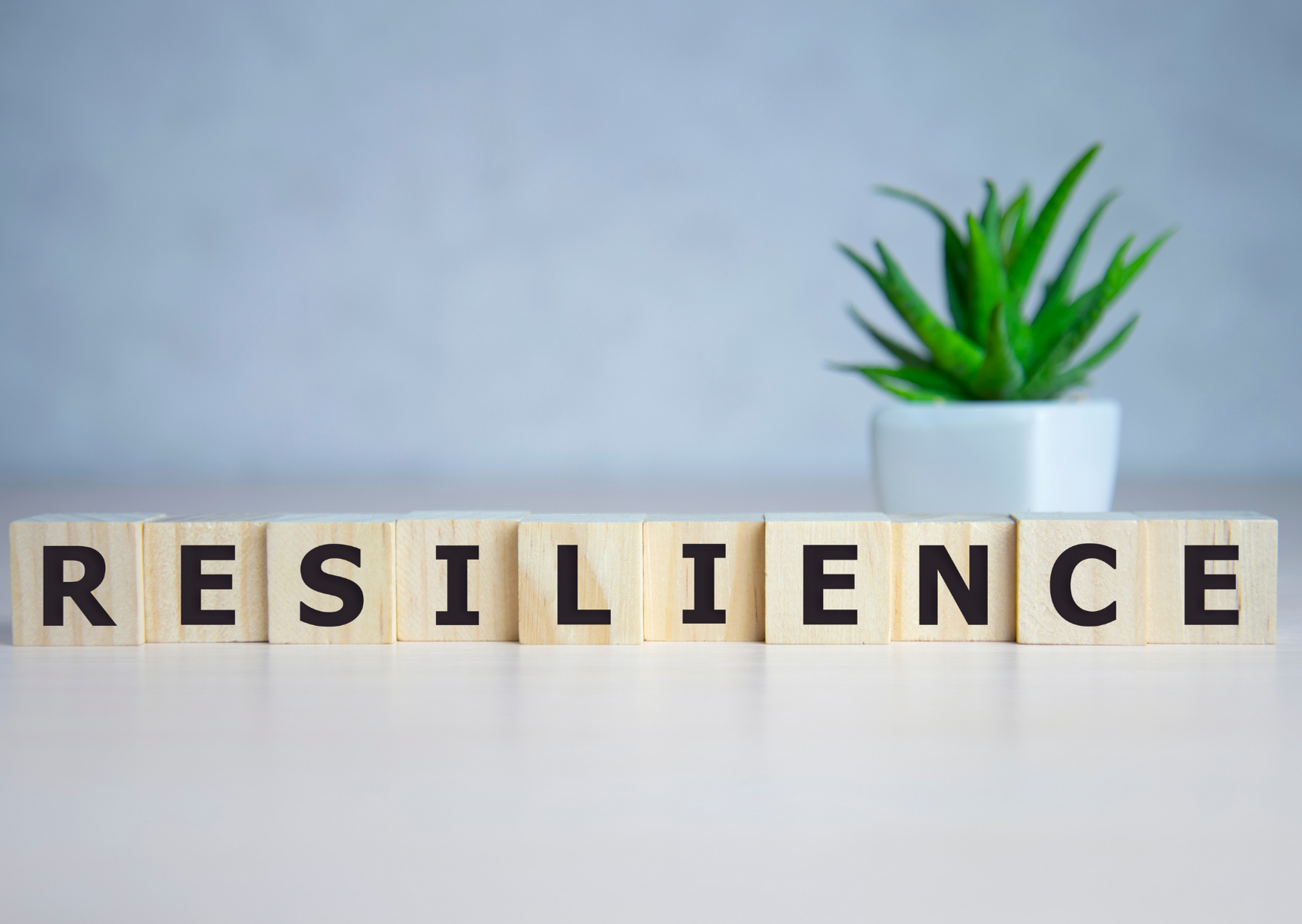 module 4
Grow with resilience
You will arrive in this last module feeling so rich in new experiences, confident and crystal clear of what you want.
I will walk you through my step-by-step my signature tool, the three pillars of resilience. I will be teaching you how to consistently transform obstacles into possibilities. You'll learn how to use energy to thrive, even during challenging events.
Finally you will discover the true art of motivation to STOP procrastinating for good and live the abundant life you are dreaming of.
Highlights:
Explore my signature tool, the three pillars of resilience.
Learn to take on different resourceful perspectives that bring you further support to make decisions confidently.
Finally, discover the true art of motivation to Stop procrastinating for good and live the abundant life you are dreaming of.
When you enroll during this special
limited time period, you'll get:
The Mind2go Program
(A 399€ Value)
4 highly informative and engaging modules guiding you through the exact steps on how to go from overwhelm and frustration to having the confidence you deserve to make tough decisions easily and effortlessly and know crystal clear what you want. 
15 lessons including my own signature tools and proven Mindset techniques to instantly unleash your potential and pave the path for growth and success
The module's will be released weekly giving you time to be present with each module and work through the lessons before you move onto the next module. In between module 3 and 4 you will be given an implementation week to have time and focus to practice Mindset techniques. I release modules weekly as I want to help you stay on track with your time, attention and focus while sparing you the intense overwhelm that stops most people from crossing the finish line. With me by your side, you will not be one of them!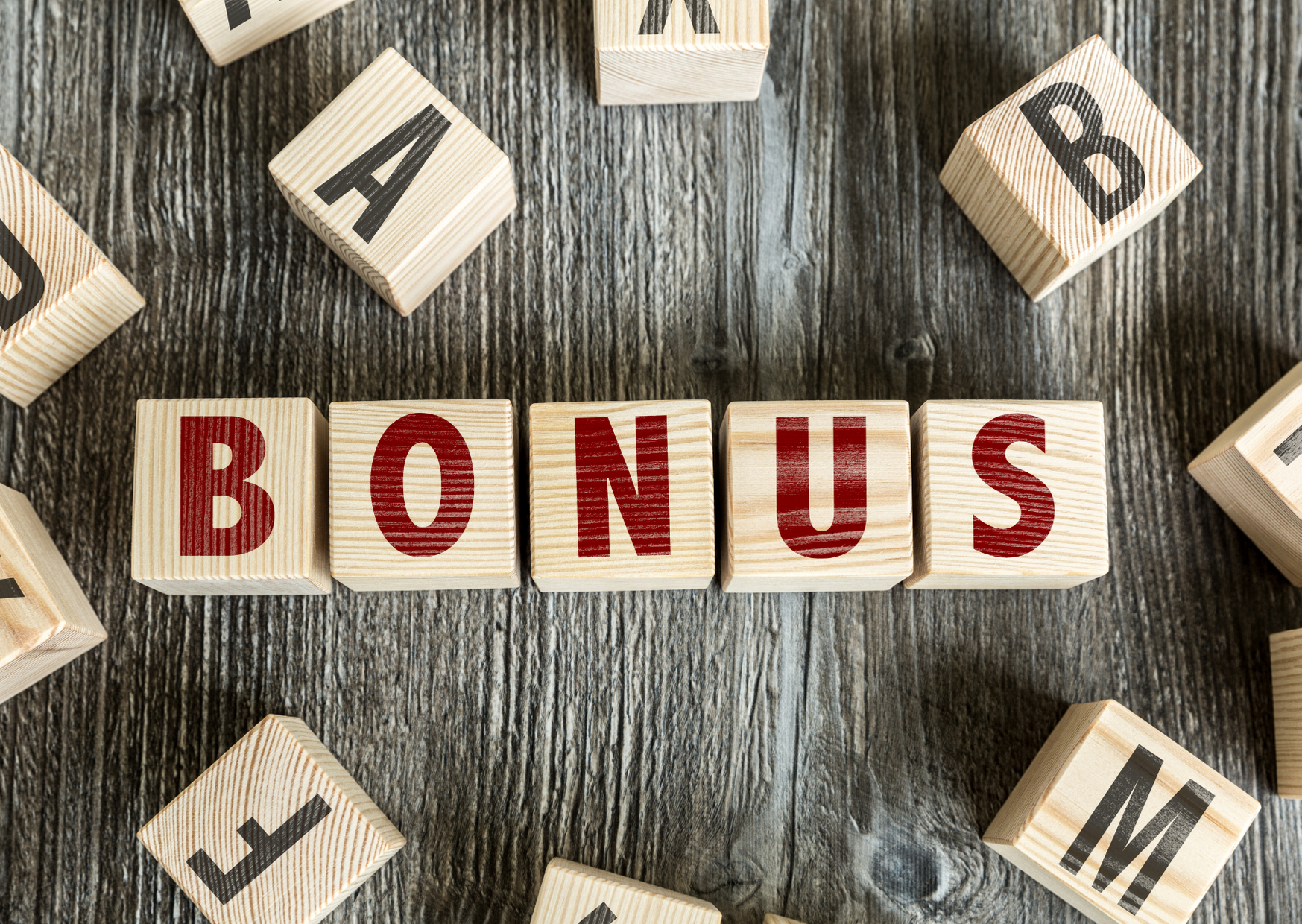 Plus Extra Bonus!
So you can generate Momentum and be supported throughout the course.
(A 298€ Value)
Bonus #1:
6 weeks of chat support with me, once a week for 30 minutes, to make sure you feel totally supported and empowered throughout this course. I'll answer all your course related questions and support your journey to help you stay on track and move forward with clarity and confidence.
Bonus #2:
A mini -program by Linda Lange called: "Mind Your Energy". This program will help you to keep up your energy levels during the 5 weeks of the Mind2Go Program.
Plus You Are Backed by a Risk-Free Refund Guarantee
The Mind2go program is a step-by-step program for the busy entrepreneur, the freshly graduated student and the corporate employee who is tired of feeling unhappy, stuck and completely READY to gain clarity creating a Mindset of confidence this year.
The methods and tools I teach in the Mind2go Program are developed through my own life experiences and from NLP.  I am looking for serious students who are ready to invest wholeheartedly to move forward. I want you to feel as confident as possible making this investment.
That's why I offer you my risk free guarantee. By the end of the first course week when module one is released, you have the opportunity to request a refund. If you, for any reason worked through the entire first module and don't feel totally confident and motivated this is the right course for you, simply reach out on [email protected], show me that you've completed the entire work in module one, why you didn't accomplish any results and I will happily refund your investment.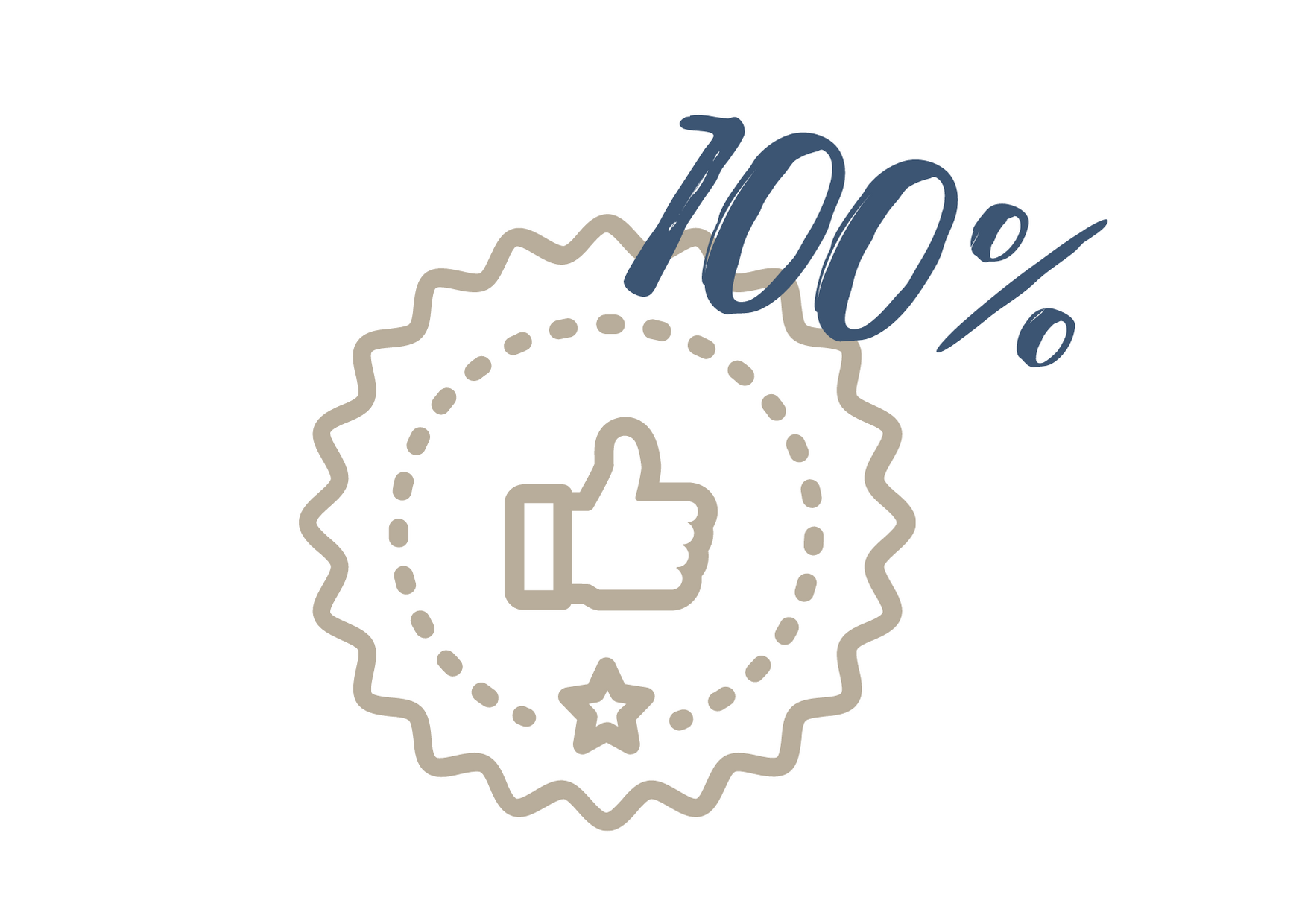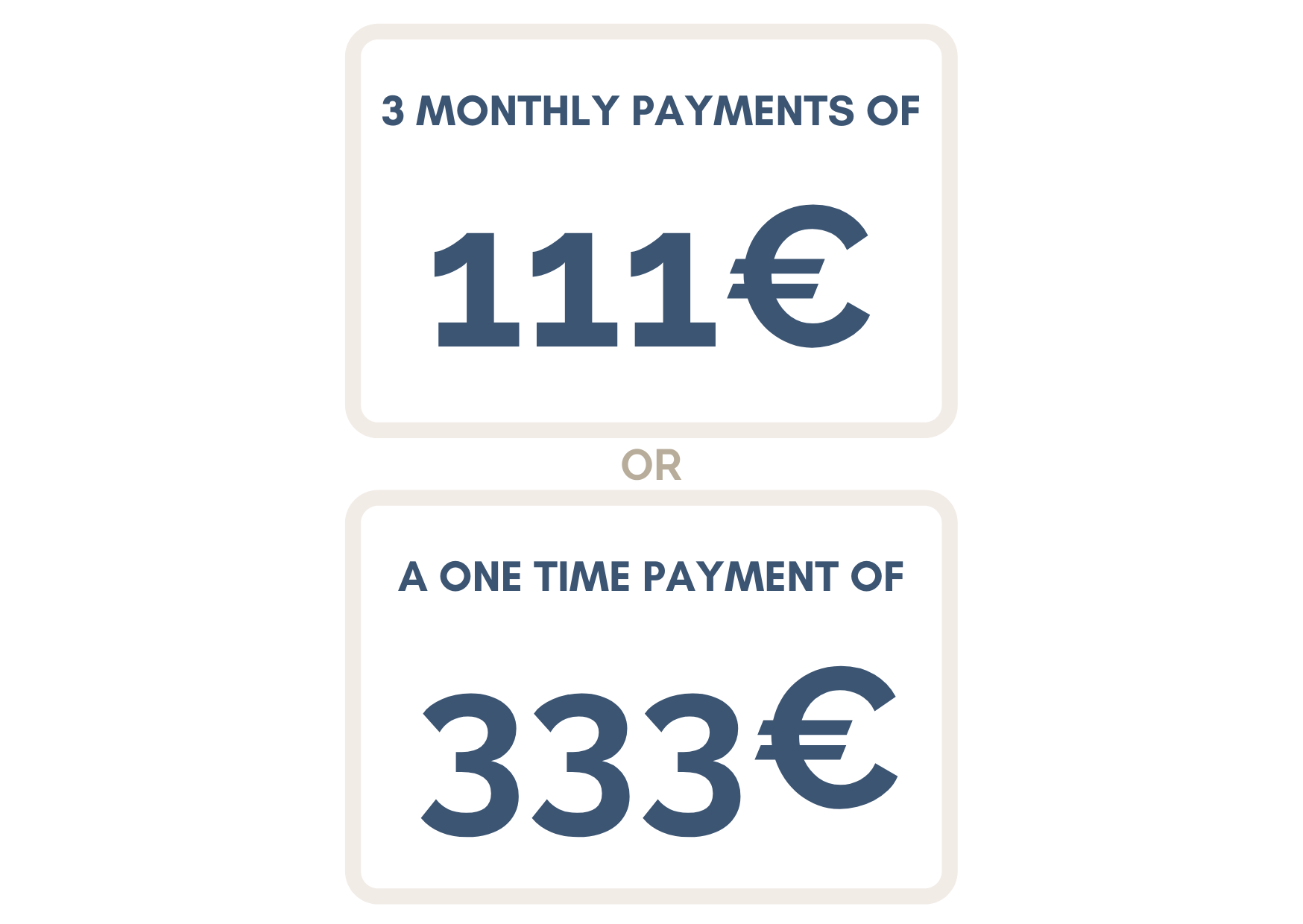 Enroll in
The Mind2go Program today
Choose between a 3 month payment plan of 111€ per month or a one time payment of 333€. (taxes apply)
Click on the button to sign up today.
Commonly asked Questions
Do I need to invest in any other training to accomplish the promised result of this course?
This course will give you exactly the roadmap and mindset framework needed to make the necessary shift that you desire in your life. You will walk out of this course feeling empowered, self confident and crystal clear of what you want. Together we will say it: Bring on the world! I can't wait for you to join today.
I never worked with myself or my mindset before, is this course going to be too advanced for me?
I will walk you through EVERY step of the way and be next to you holding your hand! Even the most skilled practitioner profits coming back to basics! This course is for you if you are a total beginner and didn't do anything before, as well as for you who have done a lot of work before. The course will challenge you to be brave and grow, so you can contribute more and feel supported in any situation you'll encounter after this course has ended.Since you have lifetime access to this course youcan come back to it again and again and you will discover new layers of development. I won't leave your side, let's do this together!
When I join, will I have access to all the lessons and modules directly?
I have designed this course to have your focus and attention on a high level and I want to continue to support you in that! That's why every module of this course will be released each week (with one week of implementation in between) for a total of 5 weeks. After this time period you'll have access to all the material, the Q&A's, pdf files, audio's and can come back to the material whenever you want too. I release content each week to protect you from intense overwhelm that stops most people from crossing the finish line. I have a feeling that you do not want to fall short of the finish line, am I right?
My schedule is really tight and I have so much on my plate, I am not sure if I have time to do the course. Are you sure I can complete it?
You are a busy bee!, I am so glad you asked! This course is designed especially with your tight schedule in mind. I always want to grow and learn but finding time can feel like a struggle, I know! The Mind2go Program is your portable program that you can do anytime, anywhere. All  lessons are downloadable so you can even do it on the go. The program includes many audio files which makes it possible to complete the program even when you are out taking a walk. You can sit in front of the computer, but you do not have to with this program! So let's go!
If I don't sign up this time, when can I get it again?
First of all I'm so happy you are interested in my digital program! At this point of time, I do not know when the chance will be to grab this empowering program again. I don't want you to miss out on the opportunity and need to wait until you can take the leap for your dreams.
I'm struggling to pay the total amount of the course at once, is there a payment plan?
Yes! No worries. I totally can relate to when the wallet feels tight and that's why I also offer a payment plan for my course. Because I want to give you the opportunity to join as well! Instead of paying the total amount at once, you'll have the option to choose the payment plan and pay over 3 months.
Still thinking about it?


I strongly recommend The Mind2go Program if you are moved by any of the following: You want to be happy … like truly happy.
Maybe you have a super demanding work setting, a lot of choices and decisions to make or you are simply trying to navigate to what actually makes you happy.
You are fully aware that you can find it, that you deserve to live a life of fulfillment but so far haven't found the tools, time or right resources to make it happen.
You know you don't want to spend many years (or the rest of your life) feeling stuck, repeating the mantra "one day I will find myself unstuck" when you don't know what to do instead or how to do it. You want to know a sustainable and trustworthy way to navigate through tough decisions easily and be confident about yourself. This is why you are highly motivated and engaged to invest time in the next few weeks to empower yourself to start living the life you've always dreamed about.
Right now the solution to do so is available at your fingertips.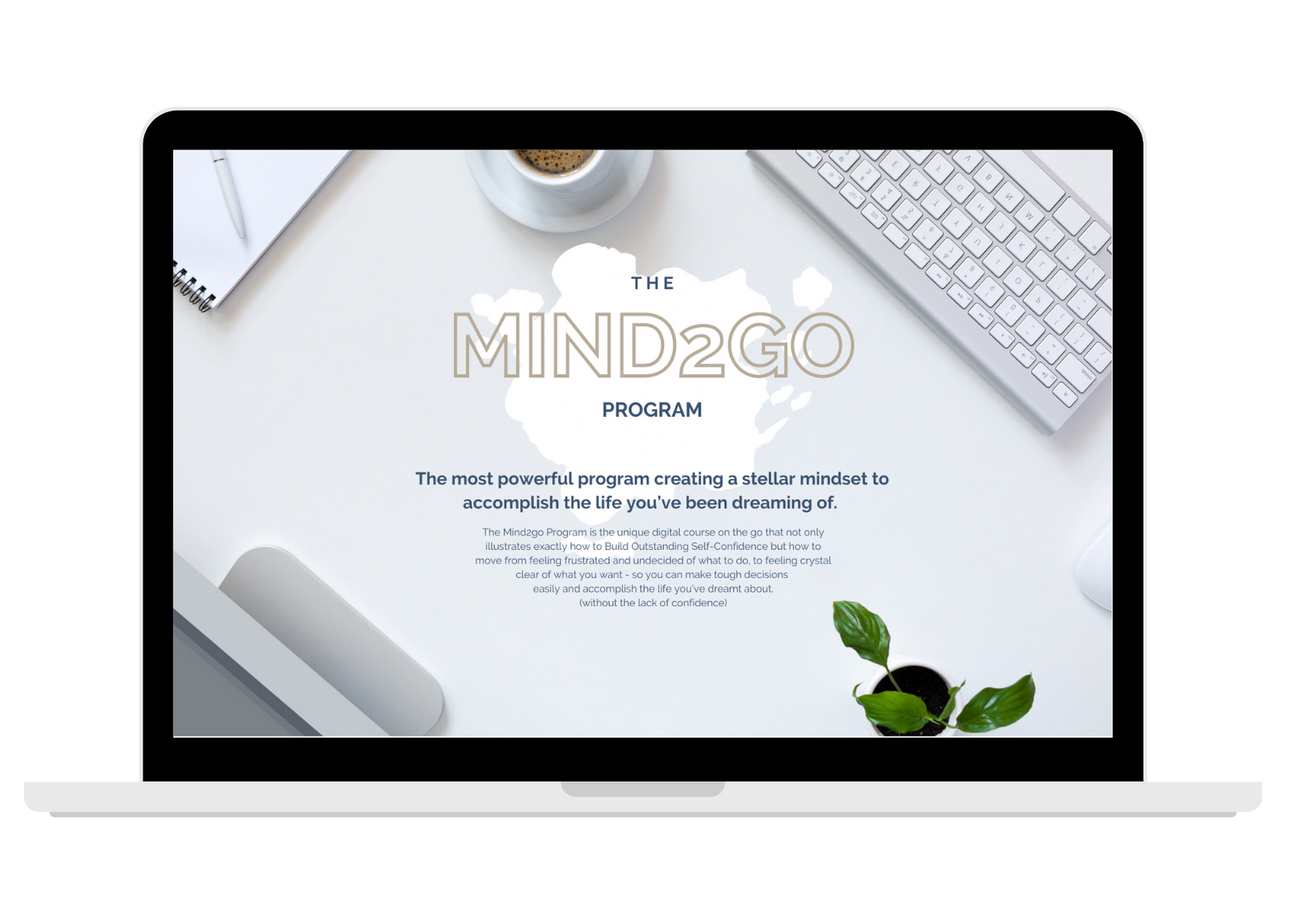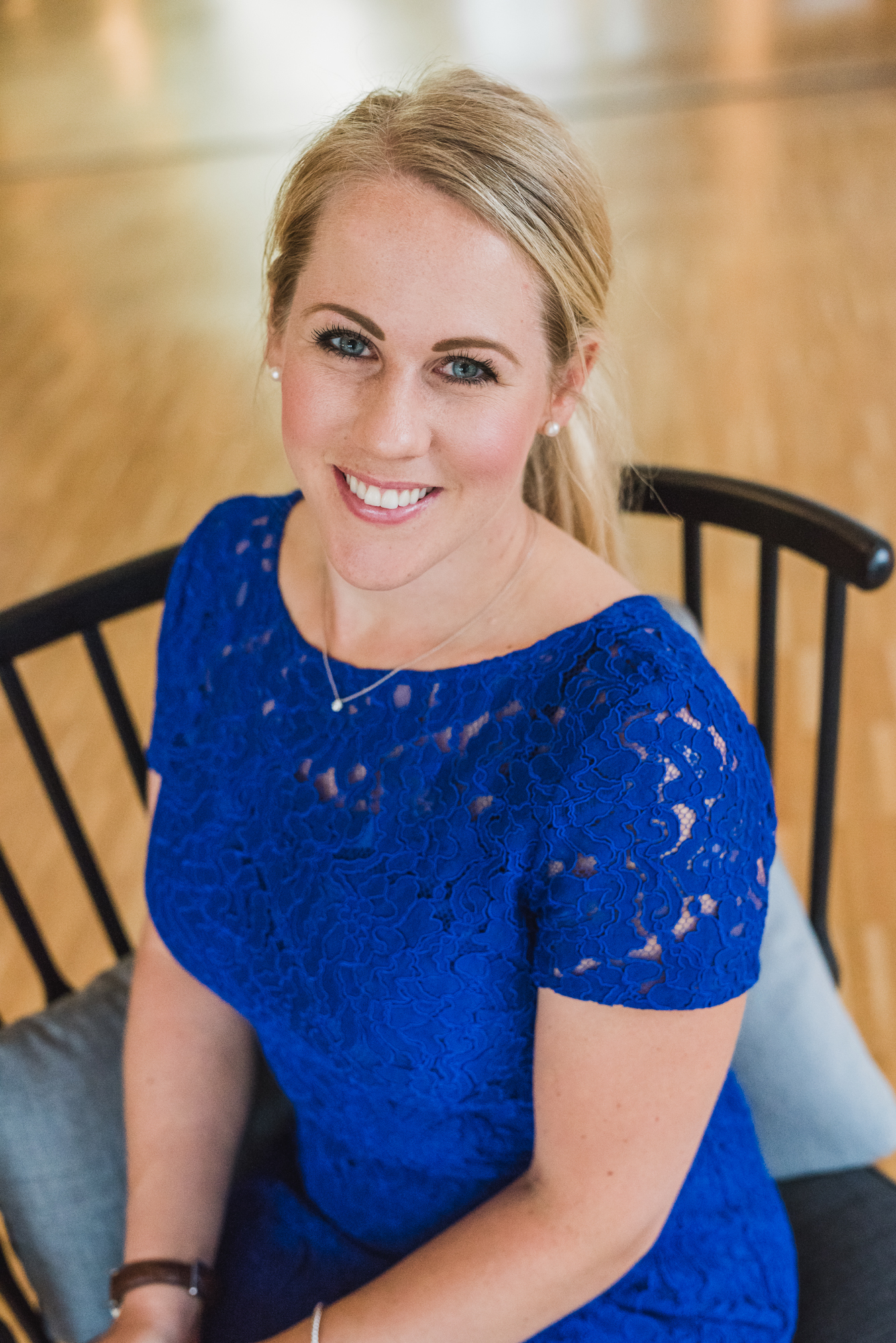 I'm thrilled to guide you over the next five weeks!
Having a strong mindset has literally saved my life and without it, I wouldn't write these lines today…
I've experienced first hand what it feels like to have your world turn upside down. Going from having an exciting dream about becoming a golf professional to narrowly surviving an earthquake and life threatening cancer within a time period of two months.
As a result of the tumour in my knee, my right leg had to be amputated rapidly and I found myself three weeks later waking up in the hospital with one leg less. The transformation through that change, dealing with sorrow, trauma and immense pain I learned that expectations are shapeable, dreams can improve and true fulfilment may lie much closer than you think.
I made a comeback to professional golf 2,5 months after my amputation, playing on one leg. Since then I have helped thousands of people worldwide through my motivational speeches, 1-1 coaching and workshops as an NLP certified Trainer.
I have a desire to help people become the fullest of their potential and live a better life starting with their Mindset. More than anything else, I want to share all of this with you.
Because I know, when you take the leap to invest in yourself you will also create ripple-effects and help others in your surroundings. Just by being happier, by being the person you are truly meant to be.
The strategies, tools and techniques I teach I have used with my clients and experienced myself and both my client and me are proof of their efficiency and success. Should you want to make your life even greater finding clarity, empowerment and confidence you are exactly at the right place.
I can personally guarantee that this journey will be fun, exciting and positively life-changing for you. I look forward to meeting you personally inside of The Mind2go Program.
All my best,
Caroline Mohr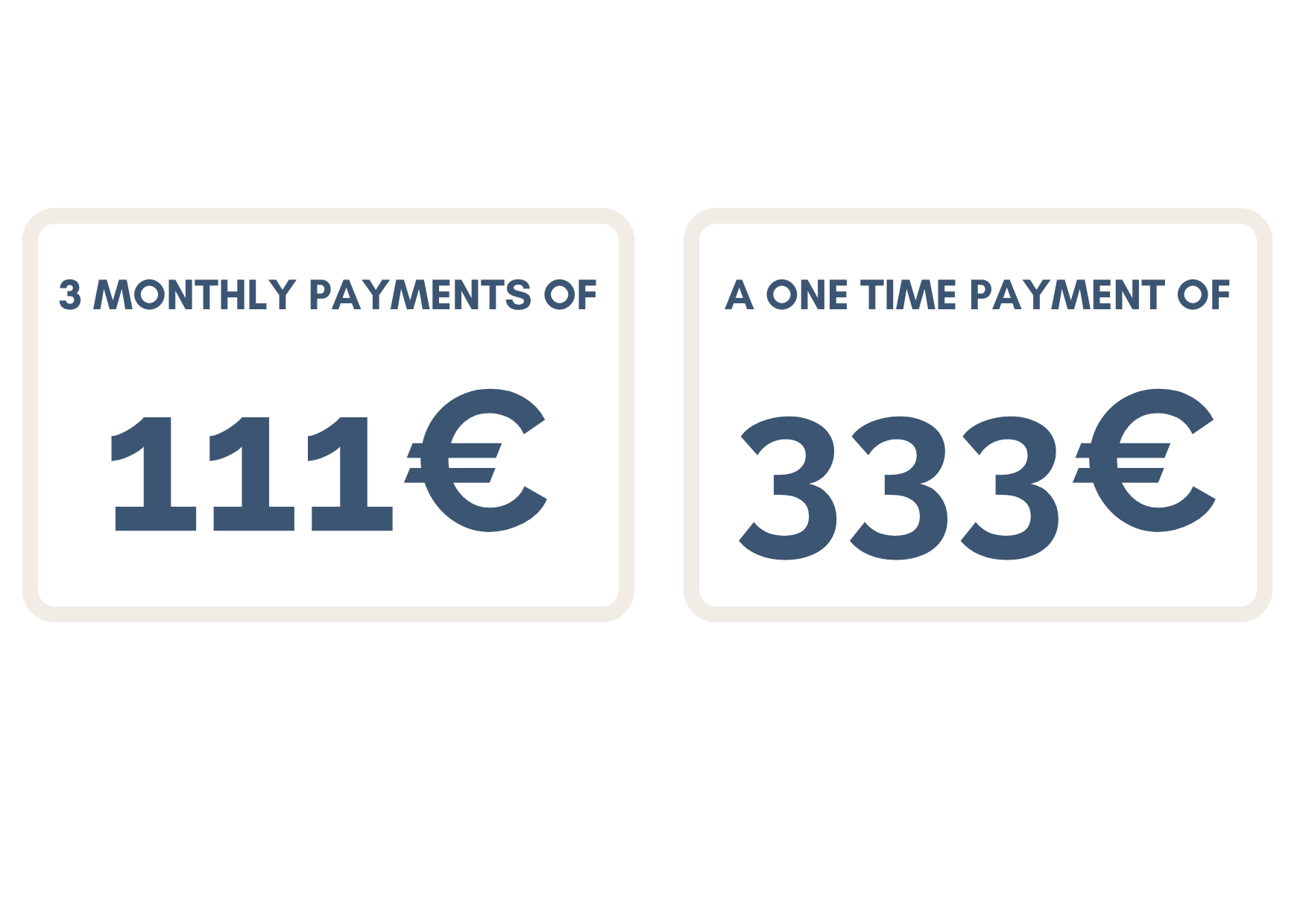 Enroll in
The Mind2go Program today
Choose between a 3 month payment plan of 111€ per month or a one time payment of 333€. (taxes apply)
Click on the button to sign up today.